Products - SpaceMouse Pro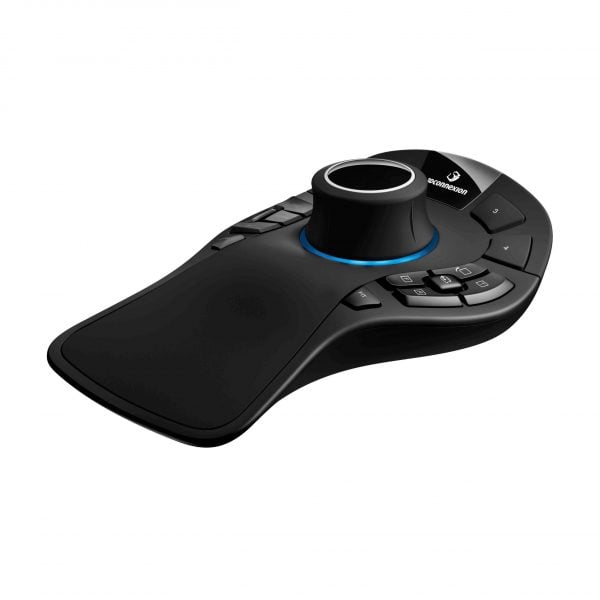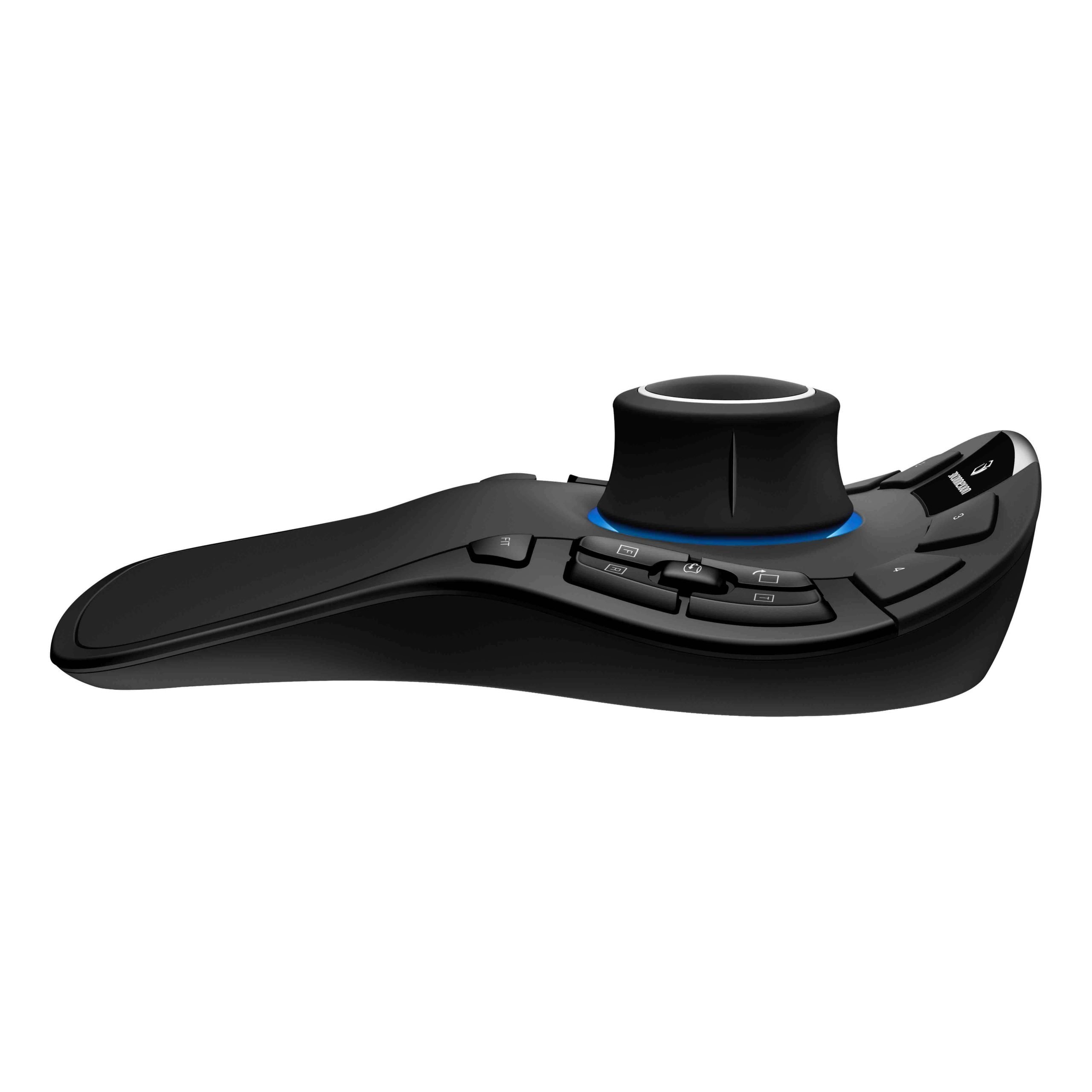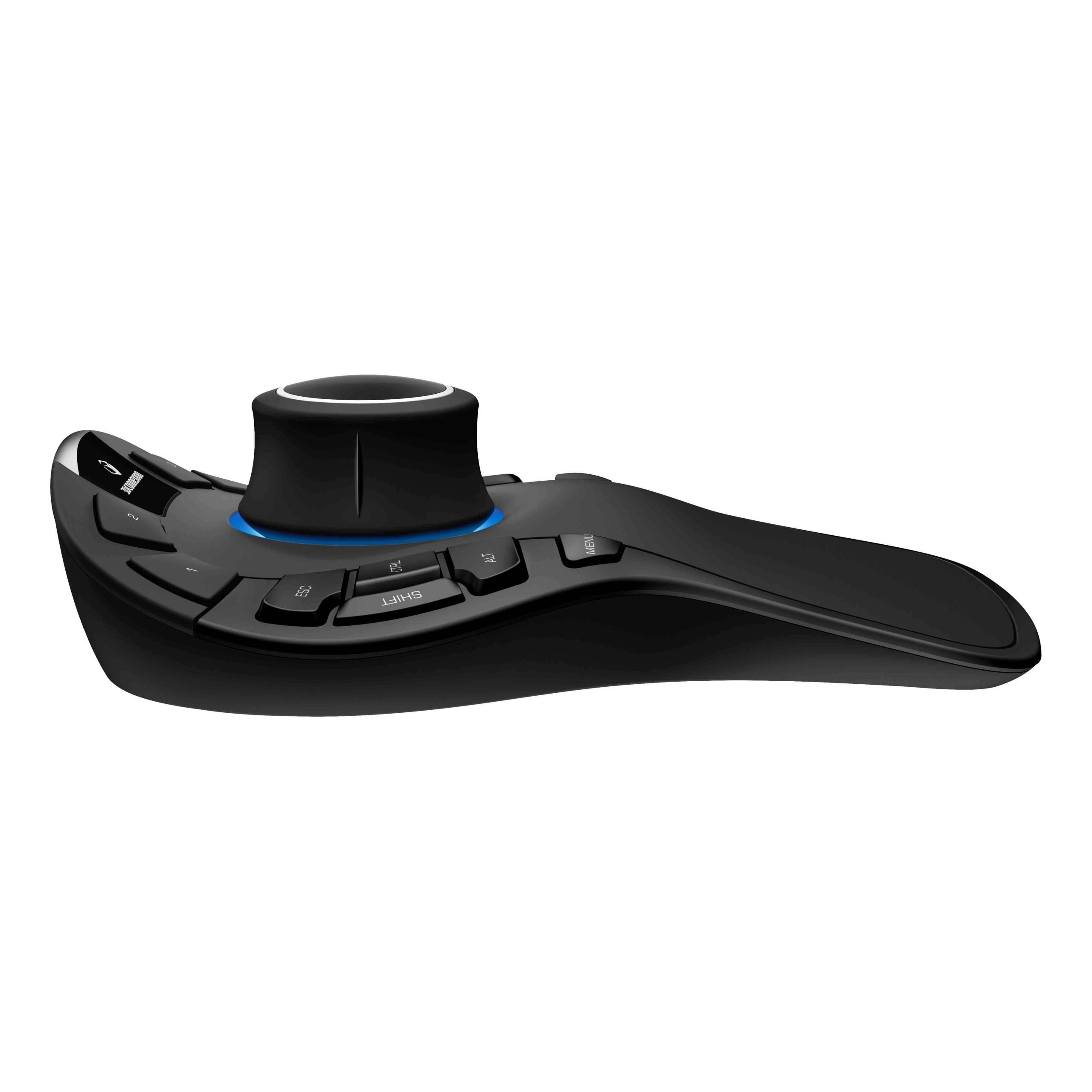 Description
Additional information
Description
Superior 3D Navigation for Professionals with the SpaceMouse Pro
SpaceMouse Pro is the latest addition to 3Dconnexion?s line of professional 3D mice. It features a full size, soft coated hand rest and 15 large, fully programmable function keys for access to application commands, standard views and keyboard modifiers while a convenient On-Screen Display provides visual support.
Superior 3D Navigation
Like all 3Dconnexion 3D mice, SpaceMouse Pro features the patented?3Dconnexion 6-Degrees-of-Freedom (6DoF)?sensor that enables you to easily navigate digital models or camera positions in 3D space.
Simply push, pull, twist or tilt the 3Dconnexion controller cap to pan, zoom and rotate your model or camera precisely and intuitively.
QuickView Keys
SpaceMouse Pro?s QuickView Keys provide fingertip access to 12 views, making it easier to detect errors, explore alternatives and present your work more effectively for review.
The rotation toggle key disables the rotation axes, providing simultaneous pan-and-zoom navigation in work modes such as sketching.
Advanced Ergonomic Design
The full size, soft-coated hand rest ensures maximum comfort by positioning the hand perfectly for the 3Dconnexion controller cap.
Every one of SpaceMouse Pro?s 15 tactile, fully programmable buttons are conveniently positioned, allowing you to access frequently used commands and work more efficiently.
Intelligent Function Keys
SpaceMouse Pro automatically recognises your application environment and assigns appropriate commands to four large, soft touch Intelligent Function Keys.
On-Screen Display
The On-Screen Display?provides a convenient visual reminder of the commands assigned to the Intelligent Function Keys, on your computer screen, enabling you to stay focused.
Keyboard Modifiers
SpaceMouse Pro Keyboard Modifiers provide easy access to Control, Shift, Alt, Esc functions, saving you time by reducing the need to move your hand to the keyboard.
Virtual NumPad
Save time and maintain focus by using SpaceMouse Pro?s Virtual NumPad1 to input numerical data into your application using the standard mouse instead of your keyboard.
Additional information
| | |
| --- | --- |
| Technical Specification | Full sized, soft coated hand rest 3Dconnexion??six degrees-of-freedom (6Dof) sensor QuickViews Keys Rotation Toggle Key Intelligent Function Keys On-Screen Display Keyboard Modifiers (Ctrl, Alt, Shift, Esc) Virtual NumPad 15 Programmable keys in total Dimensions (LxWxH): 8? x 5.6? x 2.3? / 204mm x 142mm x 58mm Approximate Weight: 23.46 oz. / 665g 3-year Warranty Package Contents SpaceMouse??Pro Supported Operating Systems Microsoft Windows, OS X, Linux For more information visit?operatingsystems Certifications and Registration CE, FCC (Class B), BSMI, KCC, WEEE, WHQL |