Products - Lantronix EMG8500 EDGE MANAGEMENT GATEWAY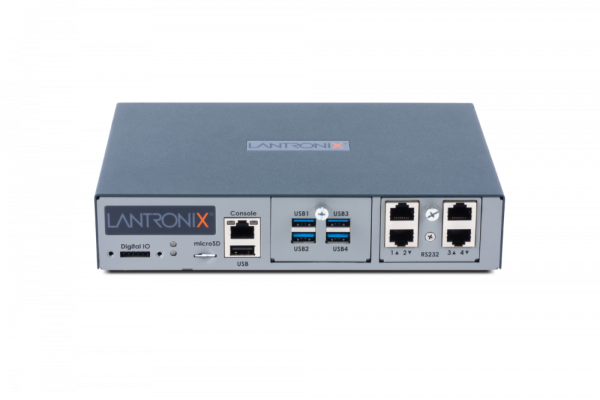 Lantronix EMG8500 EDGE MANAGEMENT GATEWAY
EMG8500 EDGE MANAGEMENT GATEWAY, RS232 SERIAL 4-PORT
Lantronix EMG8500 EDGE MANAGEMENT GATEWAY
Description
The Lantronix? EMG? 8500 ? Edge Management Gateway is the perfect edge solution for branch offices, remote locations, retail stores or anywhere an offsite network device gateway is needed and space is limited.
Lights Out Management for Branch Offices & Remote Locations
Benefits You Can Depend On
– Lights Out Management (LOM)? is the ability for a system administrator to connect, monitor, manage and repair servers by remote control. Lantronix enables LOM in all of its Out-of-Band Solutions. The new EMG8500 offers remote access so onsite personnel are not needed while offering easy access to minimize system downtimes.
– Field Replaceable Units (FRU?s) ? the industry?s first modular designed console manager offering users the ability to reduce the time required to develop and deploy new services. Both RJ45 serial and/or USB device ports can be added to existing and new infrastructure equipment.
– ConsoleFlow? ? helps to reduce downtime. See why our centralized management software won the Interop 2019 Special Prize with a free trial.