Detect Water Leaks With Ruggedised Pulse Logger Lantronix S47
JennaBowden
Did you know that up to 9% non-revenue water lost per year due to leak? This makes the need for implementation of smart pulse counting solution to water utilities network becomes more critical than ever. In this article, we will explain what is a pulse logger and how can they effectively help reducing operating costs for smart water management.
What Is A Pulse Logger?
A water meter is an instrument that records a property's water usage for billing purposes. However, your water utility required a scalable, yet cost-effective solution to monitor domestic water usage, detect leaks and reduce non-revenue water. Implementing a smart metering infrastructure such as a pulse logger allows your organisation to collect data faster and more efficiently.
Smart Meter Solutions for Water Utilities
A pulse logger effectively captures information and enables real-time alerts, quick analysis and rapid response by intuitively presenting actionable information. Utilities use these systems to help lower operating costs by reducing unaccounted water loss, leak detection at every service point, and peak load reduction. Other key benefits include:
Remote metering for easy billing
Quickly detect problems within a water supply network
Theft and leak detection
Remote monitoring, managing of peak and off-peak usage, and intelligent water management
Lantronix's S47 of Ruggedised, Low-Power Radio Nodes for Metering & Environmental Monitoring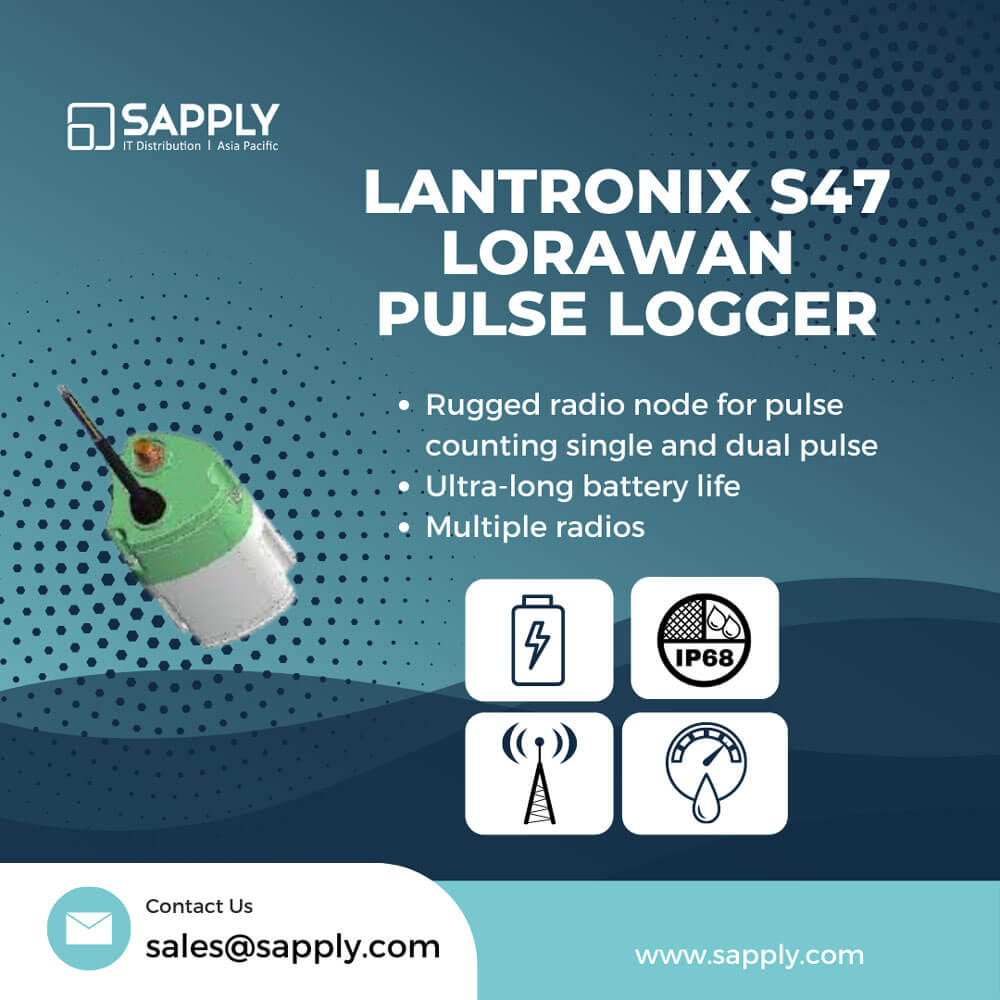 Lantronix's LoRaWAN S47 is a ready-to-use pulse logger and radio transceiver allowing the transmission of pulse data via a connection with pulse capable utility meters such as water, gas and electricity meters. The S47 will automatically transmit pulse reading to the low power wide area network (LPWAN) to a cloud based server with data subsequently transferred via an API to a software platform to facilitate diagnostic analysis and reporting.
Key Features of Lantronix S47
LoRaWAN™ Long Radio Technology
Rugged
IP68-rated, tropicalised, non-potted design lets the user properly dispose of, and replace, the battery
Ultra-long battery life
Single C battery-operated for field operation up to 15 years