Global provider of hardware and software solutions for the Internet of Things (IoT) and Out of Band Management (OOBM).
Lantronix's services and solutions deliver a holistic approach to address its customers' needs by integrating software and application development, a SaaS management platform, intelligent edge computing, wired, Wi-Fi, and cellular embedded modules and external devices, as well as a wide range of sensors and trackers. Lantronix's portfolio of services and products address each layer of the IoT stack including Collect, Connect, Compute, Control and Comprehend, enabling its customers to deliver successful IoT and OOBM solutions.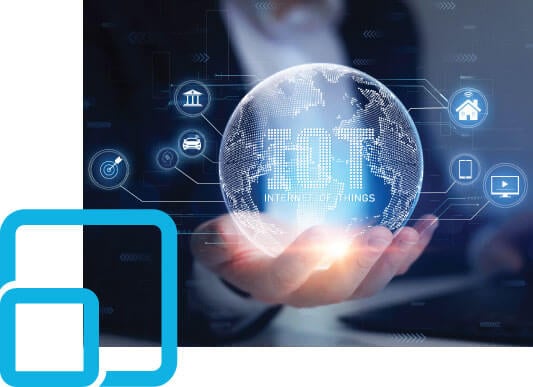 Lantronix offers embedded solutions for the development, connectivity, and production of high-performance and innovative Internet of Things (IoT) products. Device makers and developers can start with Lantronix's versatile and development kits to jumpstart their product development, or a vertical market specific solution such as drones, robotics, wearables, automotive, smart cites and more! With cutting-edge technology and solutions, Lantronix's robust portfolio of embedded servers and gateways simplifies and streamlines OEMs smart connected products to market.
Lantronix portfolio of External Gateways includes a wide range of solutions designed to deliver secure wired and wireless connectivity for virtually any device. From medical devices to industrial machinery, Lantronix provides OEMs and system integrators with secure enterprise-class solutions that provide network connectivity, remote device management, cloud connectivity, and edge analytics for brownfield equipment and next generation connected devices.
Access your network remotely and increase your network resilience. Lantronix's innovative and state of the art Out of Band Management (OOBM) Solutions for your IT infrastructure offer streamline remote management of network and server.
Looking for a Lantronix solution? Contact us for a tailored quote.