Products - Lantronix S6310-3340 ION POTS Media Converter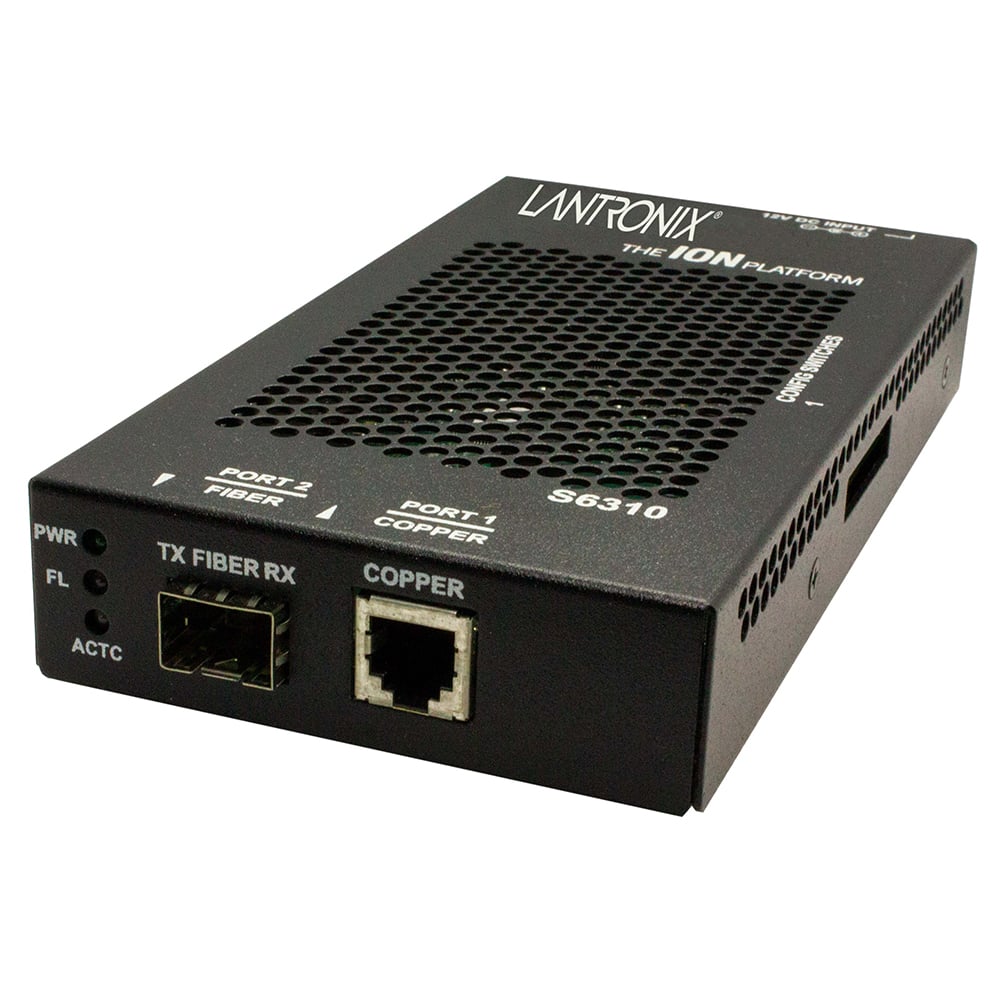 Lantronix S6310-3340 ION POTS Media Converter
The S6310-3340 is a stand-alone media converter that provides an interface between a twisted pair RJ-11 port and a fiber port, allowing users to connect central-office voice grade signals to
distant Plain Old Telephone equipment (POTS) utilizing standard telephone signaling. Two units are required to implement an end to end system. The first unit connects to a telephone line or
PBX and is configured to act as a telephone (FXO Mode) and has the ability to detect ringing voltages. The second unit is the reciprocal unit and is configured to have the ability to act as a
Central Office and connects to a telephone device (FXS Mode).
Together, the modules allow legacy analog phone lines to be extended over fiber for both permanent installations as well as temporary job-site installations.
Lantronix S6310-3340 ION POTS Media Converter
Description
Stand-alone Media Converter
Twisted Pair (RJ-11) (5 km/3.1 mi.) to (1) SFP Slot (empty)