Products - cPacket cStor Packet Capture & Analysis Observability Node
cPacket cStor Packet Capture & Analysis Observability Node
Leverage Multi-Hop and Historical Network Intelligence
cStor provides consistent high-performance, lossless packet capture, and storage at data rates from 10Gbps to 100Gbps. Fast data search, retrieval, and querying enabled by precision tagging are hallmarks of the cStor series. Advanced TCP and financial data analytics plus integrated Wireshark increases IT efficiency and effectiveness.
Capture, store, replay, and analyze network traffic including using integrated Wireshark
Strengthen network security posture for threat hunting forensics and post-breach incident-response
Reduce mean-time-to-resolution for multi-hop distributed service and application issues based on network-centric troubleshooting
Assure user experiences for latency-sensitive environments such as trading and banking
Store data evidence forever for compliance using self-encrypting drives (SED)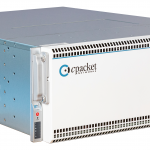 cPacket cStor Packet Capture & Analysis Observability Node
Description
High-Performance Packet Capture, Storage and Analytics with Integrated Wireshark
The cStor Series is the industry's leading packet capture node with up to 100Gbps capture-to-disk rate and extensible onboard secure (encrypted) storage. Reliable network data provides historical and transactional data for application performance, latency, and TCP analysis. Having access to PACP files enables security forensics and incident response, compliance, and record-keeping.
Physical – cStor Observability Node
Rack-mounted node captures and analyzes packets to onboard disk at data rates up to 100Gbps. PCAP data is immediately available for query, search, and export via API.
Virtual – cStor-V Virtual Observability Node
Hypervisor-based VM/NFV node captures and analyzes east-west traffic in software-defined data centers, hybrid-cloud, and branch offices.
Cloud – cCloud Virtual Observability Node
Cloud-based agent-less node captures and analyzes inter and intra-VPC traffic in the public cloud, and multi-cloud.