Products - Digi 70001777 – Digi One IAP 2 Port Serial Server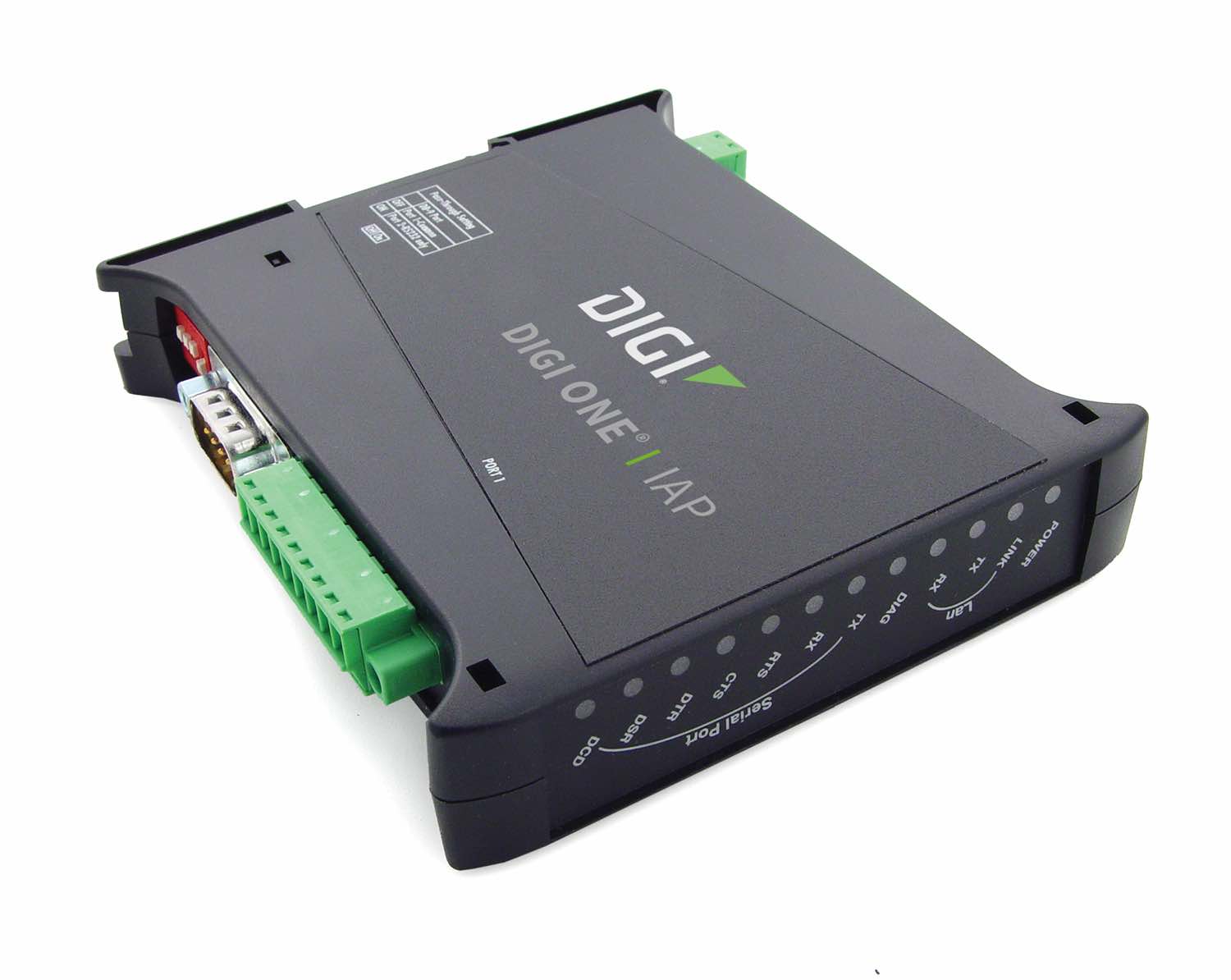 Digi 70001777 – Digi One IAP 2 Port Serial Server
Key Benefits 
1 DB-9 serial port and an additional pass-through port

TCP/UDP and RealPort for COM/TTY port control and management

Multi-master/Multi-protocol concurrent support for Allen-Bradley and Modbus protocols

Serial and Ethernet protocol bridging support for

Allen-Bradley and Modbus protocols promote interoperability

ASCII to protocol translation for Allen-Bradley and Modbus Switch selectable RS-232/422/485 for simple interfacing to any type of serial device

Tunable for low latency or optimized throughput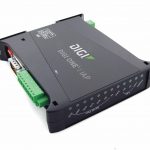 Digi 70001777 – Digi One IAP 2 Port Serial Server
Description
Technical Specifications
Datasheet
Description
Effortlessly bridge the gap between serial and Ethernet connectivity 
The Digi One IAP offers a world of possibilities by allowing you to connect an array of serial devices. It is ideal for device management applications requiring specific industry protocol support, making it possible to seamlessly link two industrial devices to expand your network's reach. 
Simplified Integration
Experience a simplified integration process as the Digi One IAP facilitates the connection of serial devices to a TCP/IP network. Communication becomes smooth and efficient, either through TCP/UDP or Digi's patented RealPort® COM port redirector, offering remote native COM port access with 2-port functionality. While this device is limited to just 2-ports, more connectivity options are possible with the DIGI PortServer TS MEI – 4 Port RJ45 Serial to Ethernet Device Server.
Connect Serial and Ethernet Devices
The Digi One IAP's support for various protocols enables a harmonious connection between serial and Ethernet devices. It enables multiple masters to communicate with a single slave across diverse protocols, allowing easy access to devices from afar. For the option to connect more devices via a 16-port Ethernet server, learn more about the DIGI ConnectPort TS 16-port Serial to Ethernet Terminal Server.
Manage Data Conversion With Ease
Digi 70001777 converts ASCII data from serial devices into Ethernet protocols, ensuring compatibility and offering efficient communication.
Leverage Local Device-Slave Unit Communication
Its serial port acts as a pass-through, allowing local devices to communicate with a slave unit without interrupting the serial-to-Ethernet connection. 
Specifications
Digi One IAP
Digi One IAP Haz
Features
Management
HTTP configuration, Digi Port Authority–Remote management diagnostics and auto-discovery tool, SNMP (read/write)
Protocols
Telnet, Reverse Telnet, RFC2217, TCP/UDP Socket Services, PPP, DHCP/RARP, ARP-Ping, Static IP for IP address assignment, Support for 64 concurrent socket connections, ASCII, Modbus RTU/ASCII, Modbus/TCP
Software
Patented RealPort COM port redirector for COM/TTY ports for Microsoft® Windows®, UNIX® and Linux®
Security
SSHv2, SSL, TLS, HTTPS
Operating Systems
Linux®, Windows® 2000, Windows® XP, Windows® 7, Windows® 8, Windows® 8.1, Windows® 10, Windows Server® 2003, Windows Server® 2008, Windows Server® 2019, Windows Server® 2016, Windows Server® 2012. Note: TCP/UDP socket services are operating system independent.
Status LEDs
Serial signals, Power, Ethernet and diagnostics
Dimensions (L x W x D)
12.00 cm x 2.30 cm x 10.10 cm (4.70 in x 0.90 in x 4.0 in)
Weight
64.0 g (2.5 oz)
Other
Full modem and hardware flow control, Flash upgradeable firmware, 6 ms serial over Ethernet latency, 35 mm DIN rail mounting
Conformal coated PCB, Full modem and hardware flow control, Flash upgradeable firmware, 6 ms serial over Ethernet latency, 35 mm DIN rail mounting
Interfaces
Serial Ports
1 RS-232/422/485 (switch selectable)
Serial Connector
Screw terminal connector or DB-9M; DB-9M can act as a second direct RS-232 port or can be used as a pass-through port for the screw terminal connector
Serial Throughput
Up to 230 Kbps
Ethernet Physical Layer
10/100Base-T
Power Requirements
Power Input
9 – 30 VDC @ 0.5 Amps max
Power Supply
Removable screw terminal for power (power supply not included)
Powered Ethernet
802.3af (midspan and endspan) support and fail-over capability when used with 9-30 VDC input
N/A
Product Surge Protection (ESD)
2 kV isolation between power supply and serial ground product when used with Digi power supply
Environmental
Operating Temperature
0° C to +60° C (32° F to +140° F)
-35° C to +74° C (-31° F to +165° F)
Relative Humidity
5% to 90% (non-condensing)
Ethernet Isolation
1500 VAC min per IEEE 802.3/ANSI X3.263
Serial Port Protection (ESD)
15 kV human body model
Regulatory Approvals
Safety
UL 1950, UL 1604 (Class 1, Div. 2), CSA 22.2 No 950, EN60950
Emissions/Immunity
FCC Part 15 (Class A), ICES-003 (Class A), CE, AS3548, EN6100-6-2 + EN55024, EN55022 (Class A)
Digi One IAP Family – Top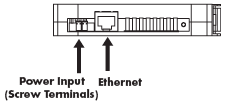 Digi One IAP Family – Bottom